The trending news of a popular prophetess in Warri, Prophetess Success Oni was everywhere days ago. It was alleged that the late 35 year old prophetess was killed by her pastors who wanted to take over her church and ministry.
Anothe senior prophetess, Dr Nwakaego Peculiar, the general overseer and founder of the Zion Treasure Del ministry revealed that she informed the late Prophetess to be careful of her pastors. According to her, she had a revelation.
The Senior prophetess wrote ,
"I saw this revelation since the month of OCTOBER, I told you nwam and I later called u but you kept telling me on the phone to relax and continue praying for you. You told me that you were getting better. I wanted to come over you told me: 'mother relax I will send for you if is too serious' You promised to do everything that I instructed you to do. Chaiiiiii !! You fought alone without involving me as you promised. What a world! Many still don't believe u were poisoned. Hmmmmm Many people are still saying rubbish…. oh God where are you? Arise and fight those hidden enemies. They will never escape the riot of God .Don't humiliate over her death, don't think u have won.
"God of vengeance arise. The wicked will never go unpunished .kaiiiiiii! Yesterday, I saw your last live video and all you said, how this problem started just because of your success; envy and jealous ministers conspired. Friends be careful of people you draw close to yourself. Whenever God reveals something please pray and work upon it. We can't question God, He knows best. Success Oni has gone think about your life. May God help us in this work! Good night my baby,jee nkeoma success oni. Rip nwaomam." (sic)
Sescreenshot of the prophetess 's post and her last chat with the late prophetess here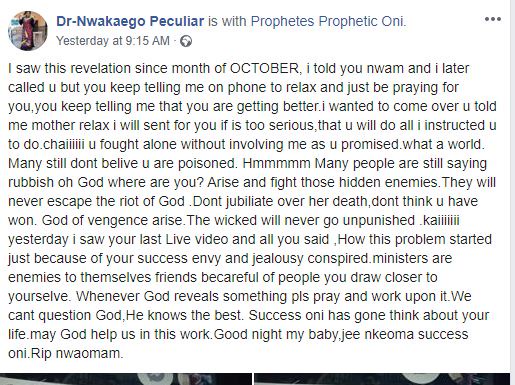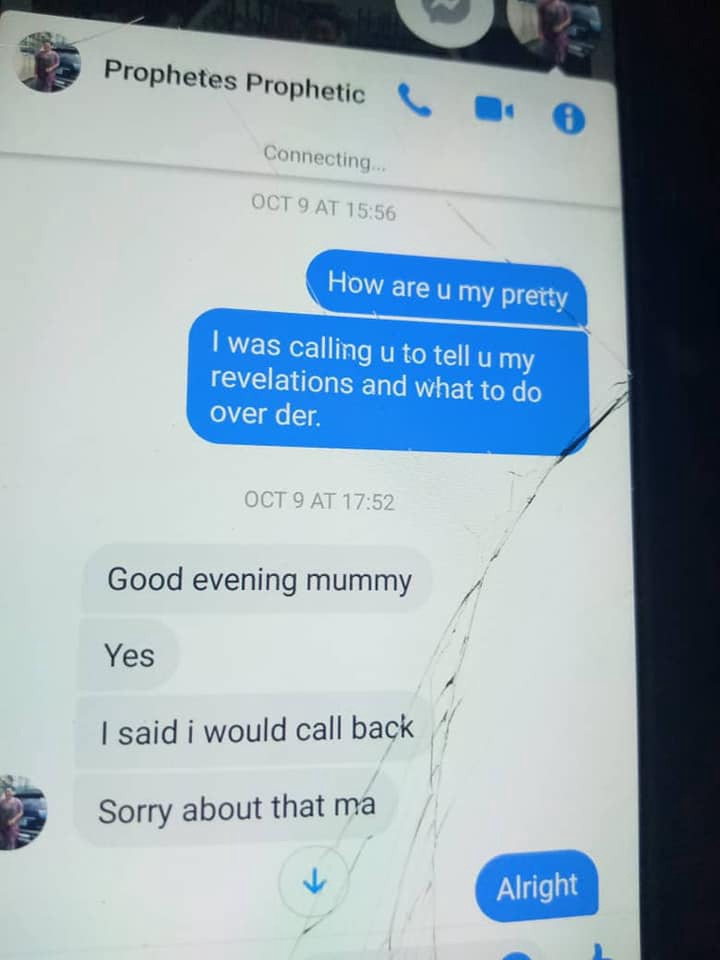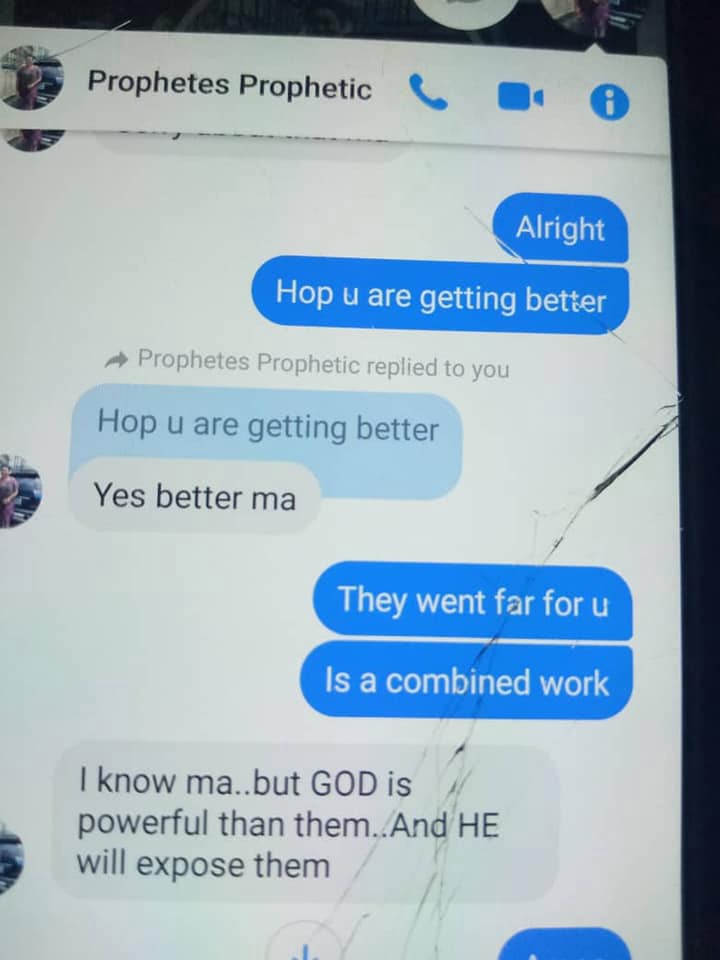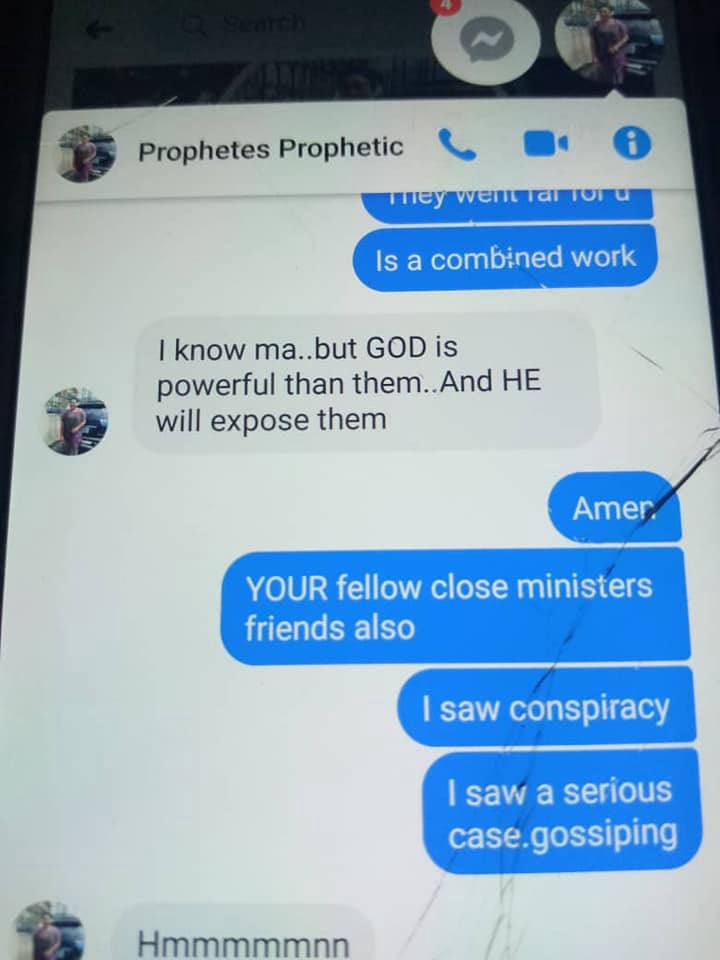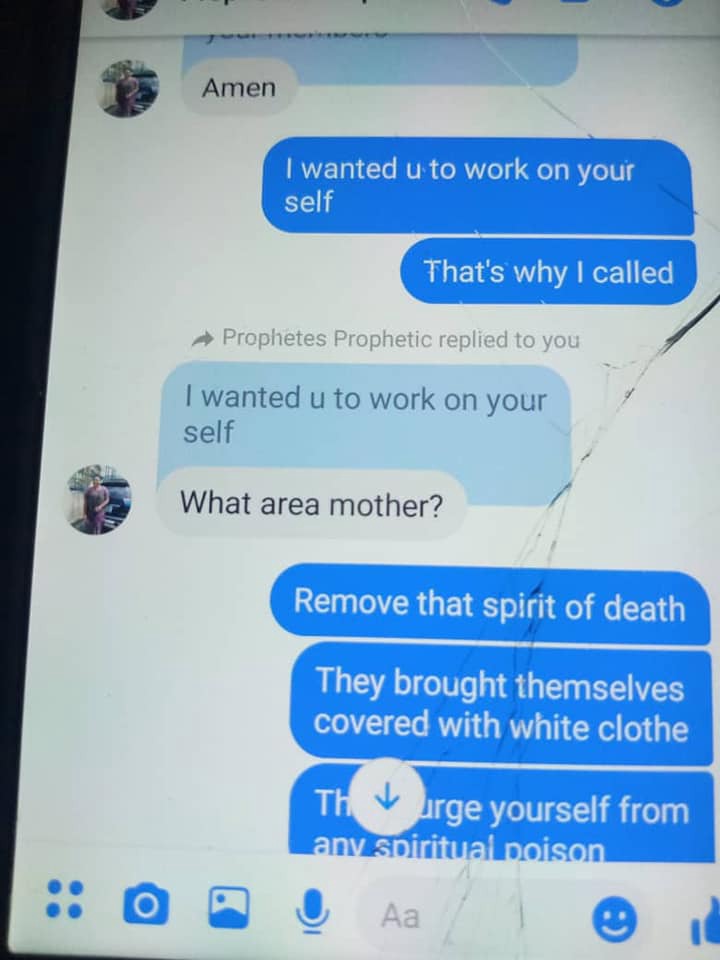 What a wicked world.Wolves are everywhere in churches in form of pastors. May God power locate the alleged killers.W hat do you think about this story? Drop your comments below..
Subscribe to our newsletter for more juicy updates videos and photos. Don't forget to share this story.