True love they say never fails
Nigerian actor Yul Edochie celebrated his first wife's birthday on his social media pages and his fans and many Nigerians were happy as love is restored in their marriage.
He shared some beautiful pictures of his first wife May Edochie and wrote,
"Happy birthday to my wife, my CEO Extraordinaire, QUEEN MAY YUL-EDOCHIE
@mayyuledochie
I wish you many more beautiful and successful years.
May God continue to guide you, protect you and bless you beyond your imagination.
Love you forever.
❤️❤️❤️❤️"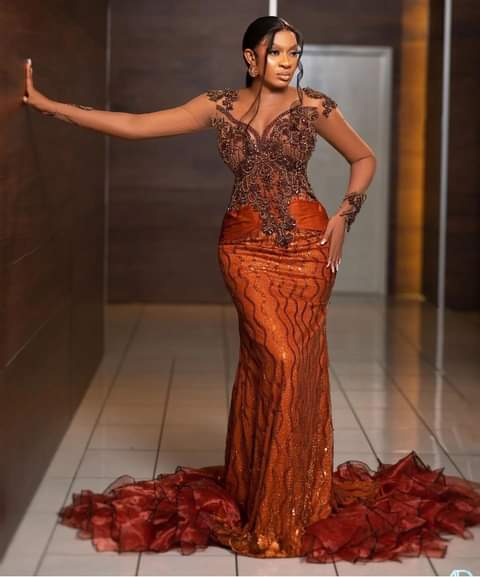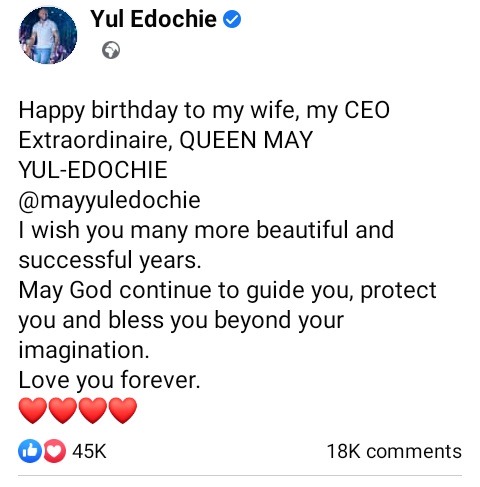 Many Nigerians are so excited to see that peace is now reigning among the couple who share four children together.
Many of his fans reacted positively,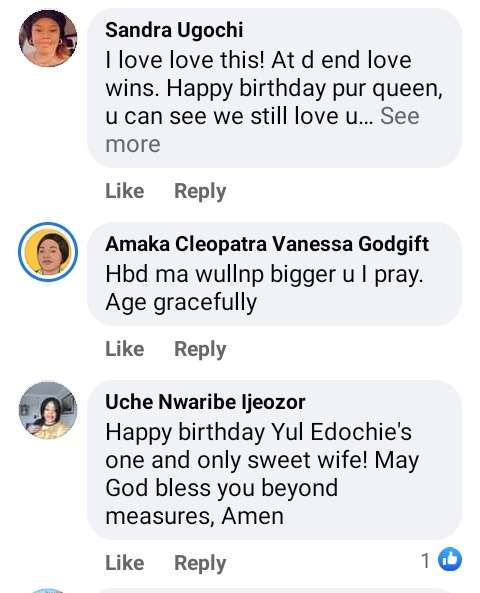 Months ago the actor Yul Edochie took a second wife and many Nigerians,his first wife and even his family members were not pleased with this action.
The husband and wife unfollowed each other on social media then.
In recent weeks, Yul followed back the wife of his youth on social media.
By all indications, they have settled their differences for the sake of their growing children.
In Africa,polygamy is practiced by those who truly see it as a way of life and it is allowed by the culture.
Going down the memory lane, this is the old picture of Yul and his first wife May,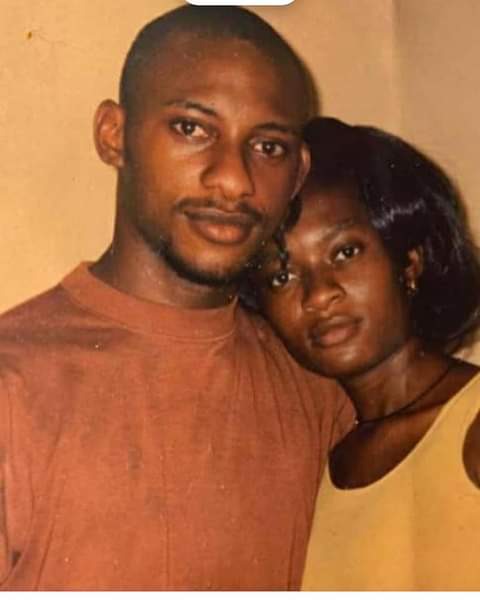 Do you support polygamy?
Let's read your comments in the comment section.