'I Thank President Buhari And Nigeria Army For Allowing Nnamdi Kanu's Parents Burial To Hold'- Senator Victor Umeh Says.
Umeh said, "I have been here, and I can say, I'm happy. Because the atmosphere here is peaceful. There is nothing here to indicate that anybody wants to disrupt the burial rites of our late traditional ruler, Eze Israel Kanu.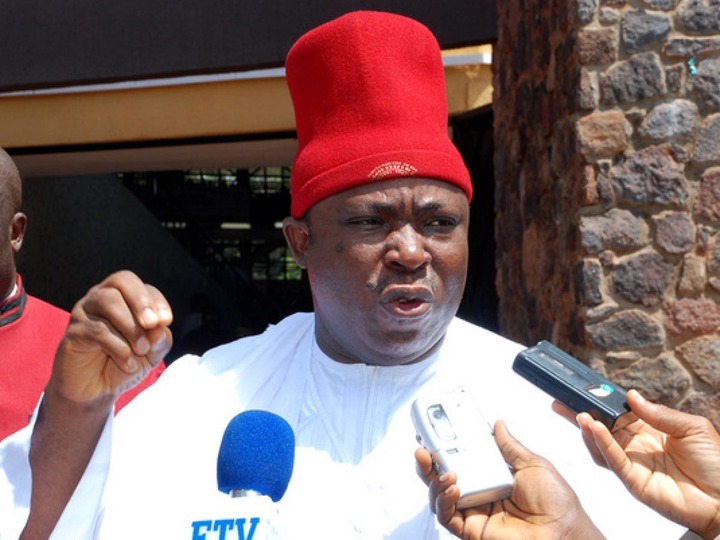 "Burial is a solemn thing, and the federal government has done well allowing us bury our brother and his wife. That is the way it should be because death awaits everybody. I read about the altercation between Nigeria police and the leadership of IPOB on social media and newspapers, but it didn't stop us from attending this burial.
"It is our obligation to bury somebody in true Christian way. For the fact that the government allowed us to bury them, we say thank you to them. We also ask them to use that same spirit to pursue peace in Nigeria. Peace can only come to Nigeria through a firm show of accommodation for as small as this".
But many IBOP members found such appreciation as being offensive. To them Nnamdi Kanu has the right to bury his parents without any disruption.
Do you believe in this style of reasoning given that Nnamdi Kanu has been having issues with the government?
We will be glad to read your comment?
Subscribe to our newsletter for more juicy updates videos and photos.