Nigerian award winning singer Tiwa Savage, has reacted to the recent news of his stage partner getting married by saying that "it is normal for any man to make the decision of getting married to the woman he loves". She however expressed her feelings for him, but concluded that life goes on.
Wizkid's marriage announcement just happened just few days ago after she openly admitted something is going between them.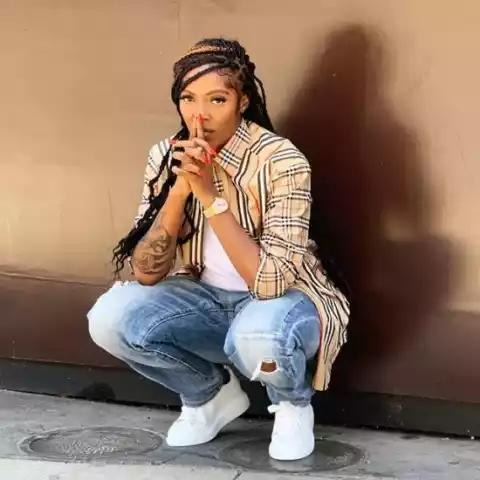 "I may be older, but the older the berry the sweeter the juice," – Tiwa Savage reveals why Wizkid is hooked with her
This happened in a recent footage that surfaced online from Tiwa Savage 's show, the songstress revealed why being older than Wizkid is an advantage for their relationship.
In the video, Tiwa who was on stage at the moment she made the statement, stated that she may be older than Wizkid , but the older the berry the sweeter the juice,"
Though Wizkid has already apologised ahead of time to his babymamas and other women in his life before his marriage announcement.
Beautiful Tiwa Savage has been once married, but she hasn't had the best relationship in her marriage to her manager Teelbillz and it hit the rocks, the once celebrated marriage was broken down based on suspicion.
The marriage has produced a child between Tiwa Savage and her ex-hubby. Life goes on my dear.
Subscribe to our newsletter for more juicy updates videos and photos. Don't forget to share this.