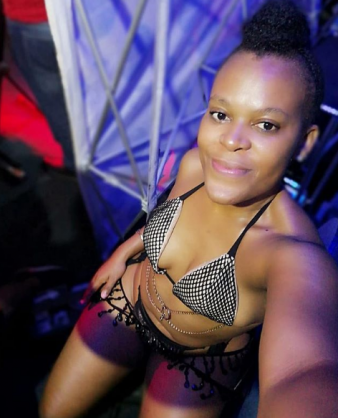 While some of Zodwa Wabantu's fans were furious following a video showing men groping her during her performance, the entertainer said she had no problem with the men's actions at all.
"They are my fans, there was no abuse whatsoever, and no harm was done. Those men are the ones who support me, not all these people making noise. I am theirs," Zodwa Wabantu told said.
A video of the entertainer being "inappropriately" touched by men has gone viral, with most expressing disgust at the men's actions. While some touch her thighs, others go for her bum as they lift up her short black dress, exposing her bum and touching her repeatedly.No
The video has divided South Africans, with some saying what happened was sexual harassment, while some said she clearly seemed to enjoy it and was therefore consenting.
Twitter user @Mama_Bridgie said: "Zodwa was not sexually assaulted. Part-time feminists must just chill. If she didn't like it, she would've said!! When the same thing happened to Cassper, he came out to say he let them continue touching because he liked it. Zodwa seems to be having fun. Drink your water," while @MakenziKenzo: "That video of guys groping Zodwa shows how much rape culture is embedded in our society and yet some people see nothing wrong with it #ZodwaWabantu"
Zodwa Wabantu is not the first entertainer to be groped on stage. Late last year, Cassper Nyovest sparked a debate on social media after his female fans groped him while he was performing.
In a video that circulated on social media, Mufasa was performing on stage when a group of overeager women in the front row started caressing his thighs, only to later move straight to his manhood.
While some claimed Cassper had been harassed, he soon responded and said no harassment had taken place as both parties had enjoyed the fondling.
"I was not harassed, I gave them permission. Let's move on," he said.
Cassper said his job was to give people what they wanted.
The bodies are theirs.No harassment took place. So let's move ahead.
Subscribe to our newsletter for more juicy updates, videos and photos.