If you don't know Ngozi Ezeonu it might mean you are not a Nigerian. She has been entertaining us with her skillful acting for over two decades.
Our queen is one blessed woman with four biological children who are grown up and a happy marriage to her husband, Edwin Ezeonu which is still standing strong after 23 years.
Born May 23, 1965 to Mr. and Mrs. D.O. Ikpelue, Nigerian actress Ngozi Ezeonu is 54 years old now. She is an indigene of Ogbunike in Anambra State, Nigeria.
Before she became a famous actress, Ngozi Ezeonu's first paying job was as a hair-stylist.Though I can still remember an advert on phensic I saw her when I was a kid.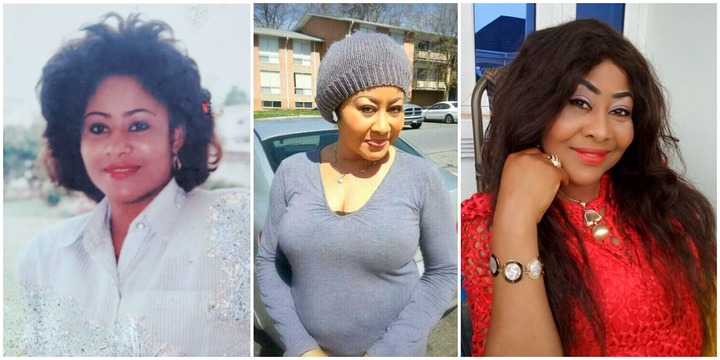 Then she went back to school, did a diploma course in Journalism and became a journalist.
Ngozi Ezeonu practiced journalism for a short while, before joining Nollywood in 1993.
That year, she was introduced into Nollywood by Zeb Ejiro who offered her a role in her debut movie Nneka the Pretty Serpent, where she played a lead supporting role.
Ngozi played her role excellently well that when the movie became a hit, money, love from fans followed her.
This landed her yet another role in another hit movie Glamour Girls, alongside Liz Benson and Gloria Anozie. And the rest, they say, is history.
Since her Glamour Girls debut which shot her into the limelight, mummy Ngozi has featured in over 300 movies.
Being a woman of exemplary character, Ngozi Ezeonu is very careful when it comes to movie scripts that she accepts.
She once said in an interview that a lot of young people look up to her, so she wouldn't want to do anything that would disappoint them.
Ngozi Ezeonu also disclosed in another interview that she does not fancy playing nude in a movie, romantic roles or play roles where they mistreat children.
In 2013, Ngozi shocked the world when she shared photos of her tremendous weight loss which sparked heavy concerns from fans about her health.
Several media reports claimed the actress was sick but she came out to strongly debunk the sickness rumors saying it was her choice to lose weight, as she had been battling with it for years.
However, the veteran actress put an end to the aggressive weight loss journey, when she started experiencing chronic anorexia (a lack or loss of appetite for food).
Ngozi tries her best to stay out of Nollywood drama and scandals. She is a family woman who tries to spend as much time as possible with her loved ones.
Actress Ezeonu has been married for 23 years to her husband, Edwin Ezeonu .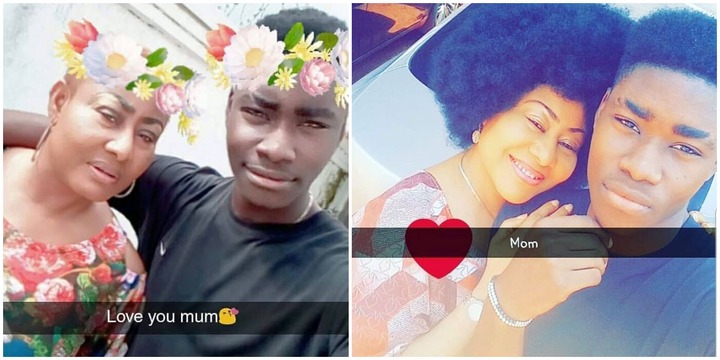 Back in 2010, news emerged online that Ngozi Ezeonu's marriage had crashed.
The false allegation then centred on infidelity. Another version of the story had it that the Forbidden and Glamour Girls actress was under pressure because of the financial demands of the Ezeonus. There was another story about stardom taking a better part of her and thus her treating her husband with disdain.
Mrs Ngozi immediately fired back at those spreading the fake news and said:
"I am still living with my husband (Edwin) or do you wish me otherwise? People who spread these rumours are wishing themselves evil, not me."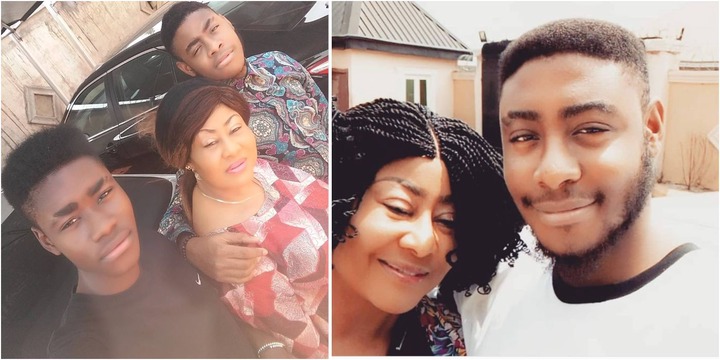 Ngozi Ezeonu and her husband Edwin are blessed with four beautiful children who are just as gorgeous as their mother. Let's meet them one by one.
OGEH IBIZA EZEONU:
Ogeh is Ngozi Ezeonu's first child and daughter. The beautiful lady is a digital product designer focused on unlocking endless possibilities with empathy, imagination and technology.
She looks like her mother though she is a brown skin girl.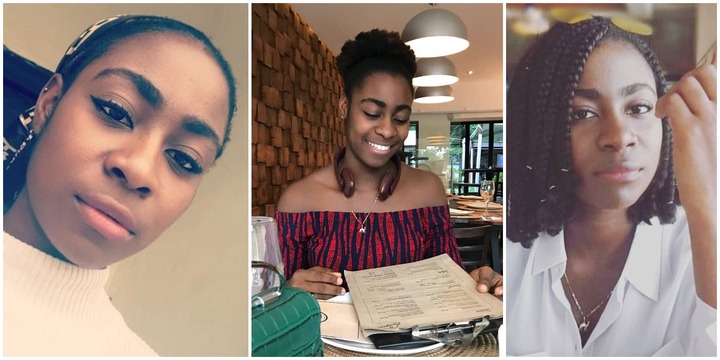 Ngozi Ezeonu has this to say about her first baby:
"I am forever grateful to God for giving you to me. I can't stop thanking HIM for HIS grace upon your life. God's mercy and grace will continue to speak for you. Happy birthday my daughter, my first fruit'.
I celebrate you today for you have been a wonder to me. You are my best friend, confidant, sister, mother, daughter. Your birth ushered me into motherhood. You are my pride. You must fulfill your purpose in life in Jesus name. Happy birthday my first blood."
CHIDERA EZEONU:
Chidera is the second child and first son of beloved Nollywood actress Ngozi Ezeonu.
Handsome dude I would say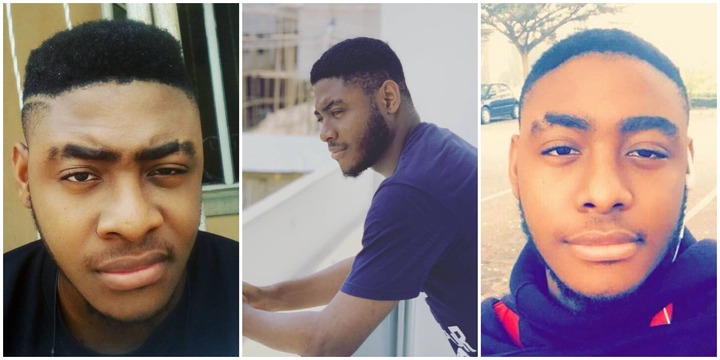 Here are pictures of Chidera and his elder sister Ogeh.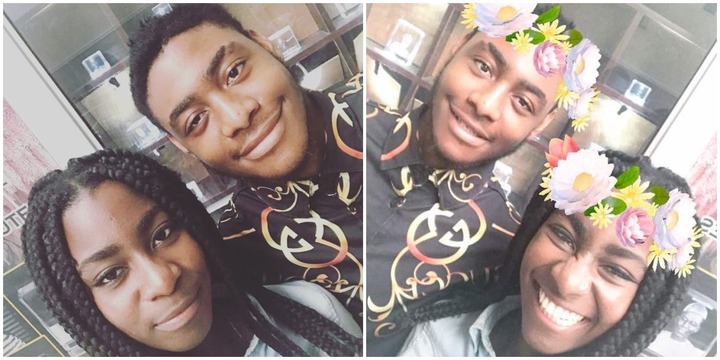 MELVIN EZEONU:
Melvin is Ngozi Ezeonu's second son and third baby of the house, Melvin Ezeonu.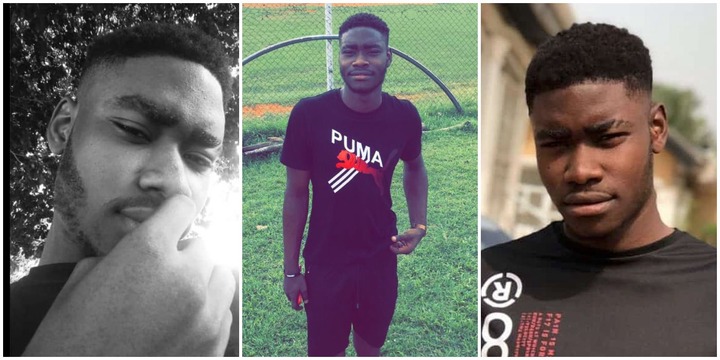 Melvin celebrates his birthday every October 17th. Here are pictures of himself with elder brother Chidera and elder sister Ogeh.
DANIELLA EZEONU:
Daniella Ezeonu is Ngozi's youngest child. She was born April 8, 2011. She is her mother's carbon copy.
Daniella is 8 years old.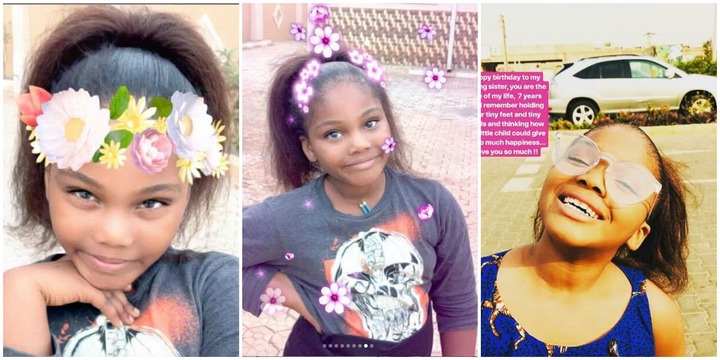 See her beautiful pictures with elder brother Chidera below.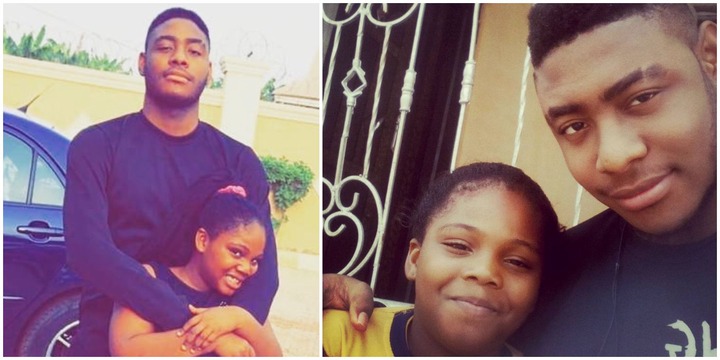 Ngozi Ezeonu is truly blessed!
Subscribe to our newsletter for more juicy updates videos and photos. Don't forget to share this.